Bronze Fur-Bearing Animal Sculptures for Sale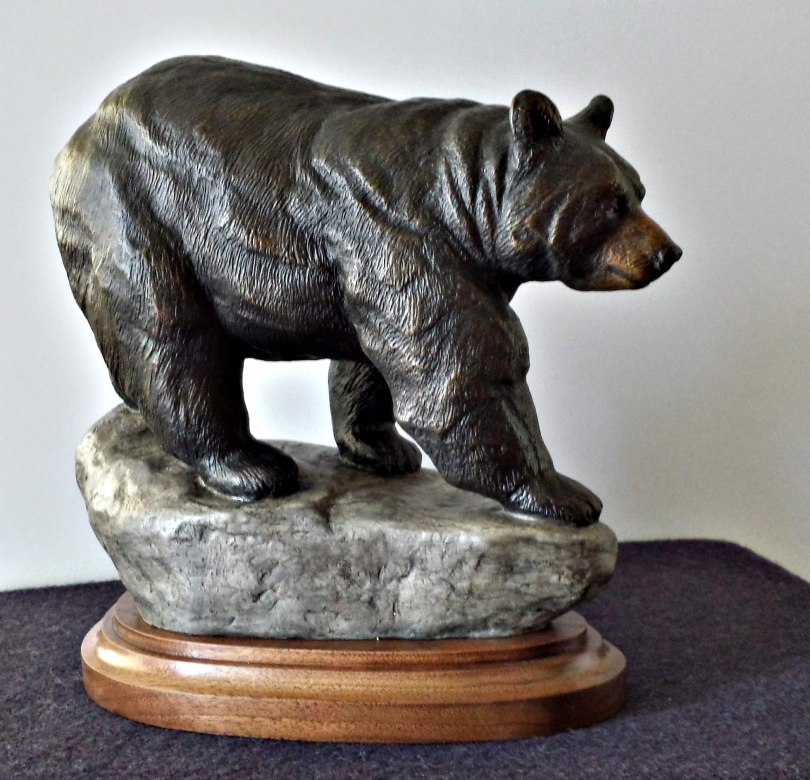 King of the Mountain
This bronze sculpture features a large and handsome North American black bear standing firmly on a rocky precipice. It captures the majesty of this king of the mountain as he looks down from a lofty height. King of the Mountain looks stunning when placed on a mantle, office desk, coffee table, or wherever you choose to put it. It's part of a limited-edition series of 35 casts and measures 11" H x 11" W.
Embrace
Embrace is a highly detailed piece depicting a polar bear mother embracing her two cubs. The bears are cast in bonded marble, while the transparent base is acrylic. If you wish, the sculpture can be placed on a lighted pedestal to enhance its brilliance. This sculpture is part of a limited-edition series of 50 casts and measures 8" H x 8" W x 12" D.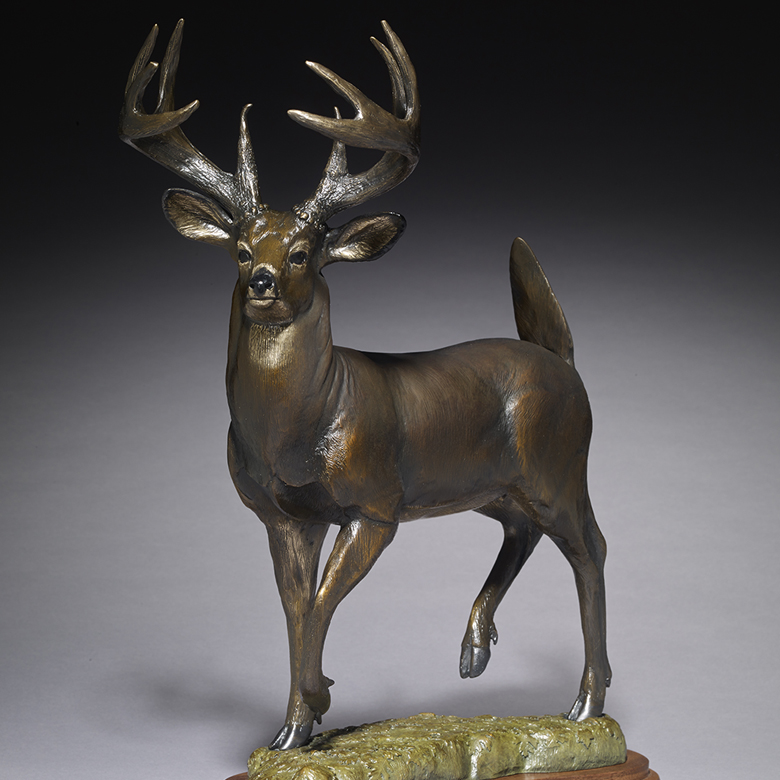 Power and Grace
Featuring an alerted James Jordan buck, this highly detailed piece accurately captures this magnificent creature's powerful, muscular body and graceful motion. Crowned by its massive 5 x 5, the buck possesses the ultimate in typical white-tailed deer antlers. It stands on a realistic base of leaves mounted on a custom walnut base. It's part of a limited-edition series of 100 casts and measures 18" H x 14" L. You can choose to have this artwork with a polished bronze or white patina.

Former World-Record-Holding Typical
This deer was harvested in 1914 along the Yellow River near Danbury, WI. It was lost to the antler world for 48 years before mysteriously showing up at a garage sale in Sandstone, MN, in 1958. Eventually, it was declared the new world typical record in 1971 as a 5 x 5. However, its reign was surpassed by the Milo Hansen buck. The James Jordan buck is so great because it doesn't have any abnormal points despite being so big. There's only a 3 2/8" difference from side to side. That's the ultimate typical white-tailed deer antler!
On the Wild Side
On the Wild Side depicts a bobcat on full alert. The first time Shawn saw this beautiful big cat was on a backcountry road at dusk. He stayed very still in a crouched position for some time as he observed the bobcat, which was waiting for its evening meal. As he watched the creature, he noticed its small face that reminded him of his housecat. But after seeing its strong, muscular body, he knew it was an animal on the wild side. Measuring 12" H x 7" W x 7" D, this bust is part of a limited-edition series of 25 casts.
Alpha wolf
Alpha Wolf is in hot pursuit of something as it bounds gracefully over the rushing waters in the creek below. Bronze, limited edition 30, 19L 14H 6W
Call of the Wild
Measuring 12" H x 6" W, this bronze sculpture of a howling wolf reflects the creature's spirit of survival in a harsh environment. It's part of a limited-edition series of 25 casts.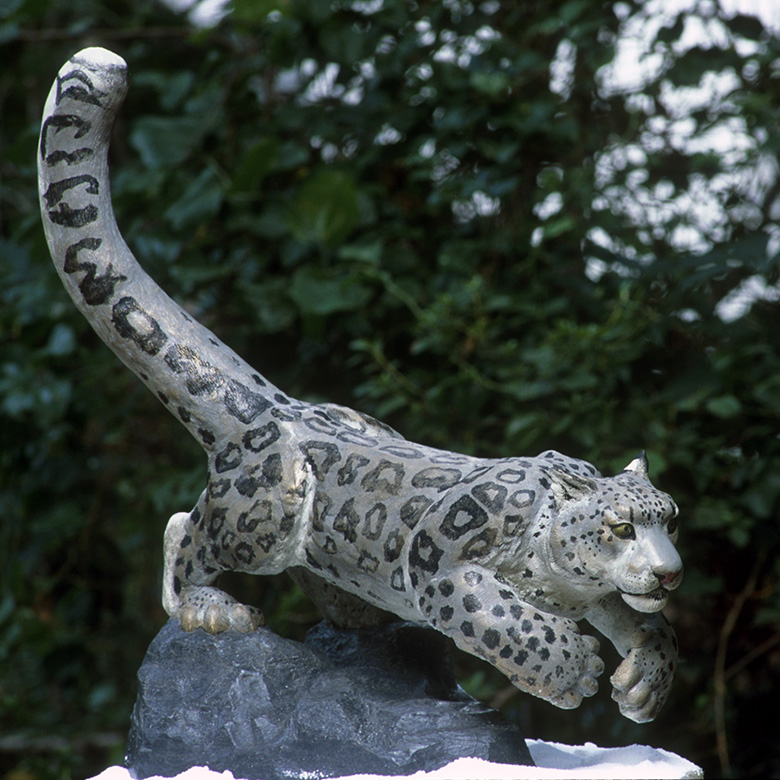 Snow Leopard Leaping
This bronze piece depicts a highly elusive snow leopard leaping off a rocky outcrop. The beautiful big cat uses its large tail to help balance itself during these maneuvers. Its fur is covered in rosette-shaped spots that help camouflage it in the rocky, snow-covered world it calls home. This artwork is part of a limited-edition series of 25 casts and measures 25" H x 27" W x 18" D.